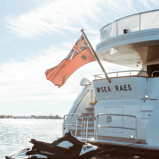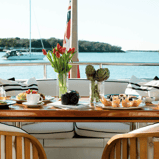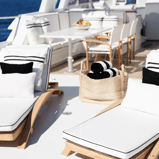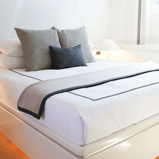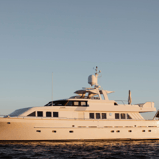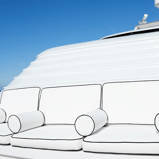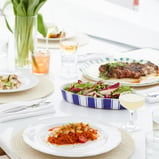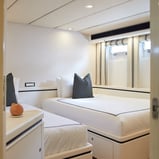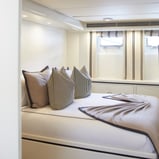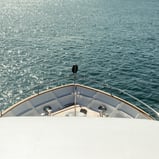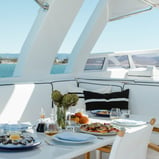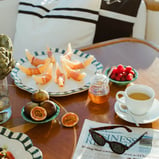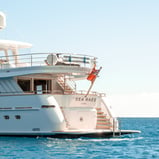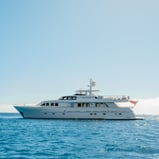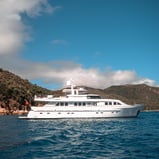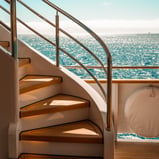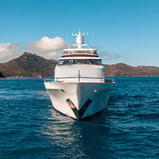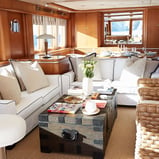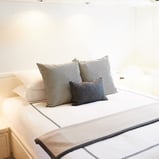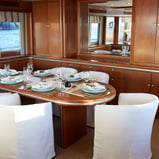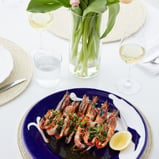 4-Hour Day Charter | $8,800.00
6-Hour Day Charter | $13,200.00
8-Hour Day Charter | $17,600.00
** Above Rates are all-inclusive for up to 10 Guests
Additional Guests | $440.00 / Person (max 30 pax)
Day Charter Additionals:
Day charters are available midweek only. Day charters on Friday, Saturday or Sunday are on request.

Max Passengers : 30 Pax Day Charter | 8 Pax Live-aboard (or 8x Ad,
2x Ch)
Living Arrangements : Master Guest Cabin - Sleeps 2 + Ensuite + Robe
: VIP Cabin - Sleeps 2 + Ensuite + Robe
: Port Cabin - 2x Single Beds + Ensuite + Storage
: Stb Cabin - 2x Single Beds + Ensuite + Storage
* Port and Stb Cabin Option 2 : Sleeps 3
Specifications : 101ft Farocean Marine Built | 1996 | 2005 Refit
- Length - Overall : 28.66m
- Beam - Overall 6.2m
- Cruising Speed 10 knots | Max Speed 25 knots
Two SeaDoo 2UP Sparks

Two stand up paddleboards

Range of skis, wakeboards and inflatable towables

Eight sets of snorkelling gear

Stay dry face masks and fins

Inflatable pool, trampoline and slide
1-Night Stay | 24 Hours | $19,800.00
1-Night Stay + 2 Full Days | $27,500.00
2-Night Stay | $35,200.00
3-Night Stay | $52,800.00
5-Night Stay | $88,000.00
All day charter rates include: The vessel, captain, first officer, stewardess, fuel allowance, marine park fees, tea/coffee service and non-alcohol beverages.
All pricing noted is for 10 guests, any additional guests for the day or evening may incur an additional fee.
Max 30 guests. Peak rates apply over public holidays, Easter, Christmas, New Year's Eve & New Year's Day. All peak & public holidays incur an additional 20% surcharge.
To secure a 50% non-refundable deposit is required at time of booking, with the outstanding due 1 month from the boarding date. A rental agreement must also be exchanged.
SEA RAES is a NO shoes and NO smoking venue.
5-Star Luxury Motor Yacht
Overnight Additionals :
For Friday and/ or Saturday bookings, a 2-day minimum charter is required. SEA RAES may be reserved for a single night Monday through Thursday.
- Additional guests or visitors onboard may incur a fee
- Pricing is noted for non-peak seasons only. Peak rates applicable across certain public holidays.